The Campfireで使用する寿司食材は、日本海、北海道からの産直品と厳選された鮮魚を築地より取り寄せています。山に囲まれた白馬で新鮮な魚を使用した日本を代表する料理:寿司をお楽しみ下さい。
The Campfire is usingthe fresh seafood which is sent from Japan sea, Hokkaido,and the biggest seafood market Tsukiji Tokyo. You can enjoy SUSHI that is not too much to say a dish representative of Japan in snow mountain area.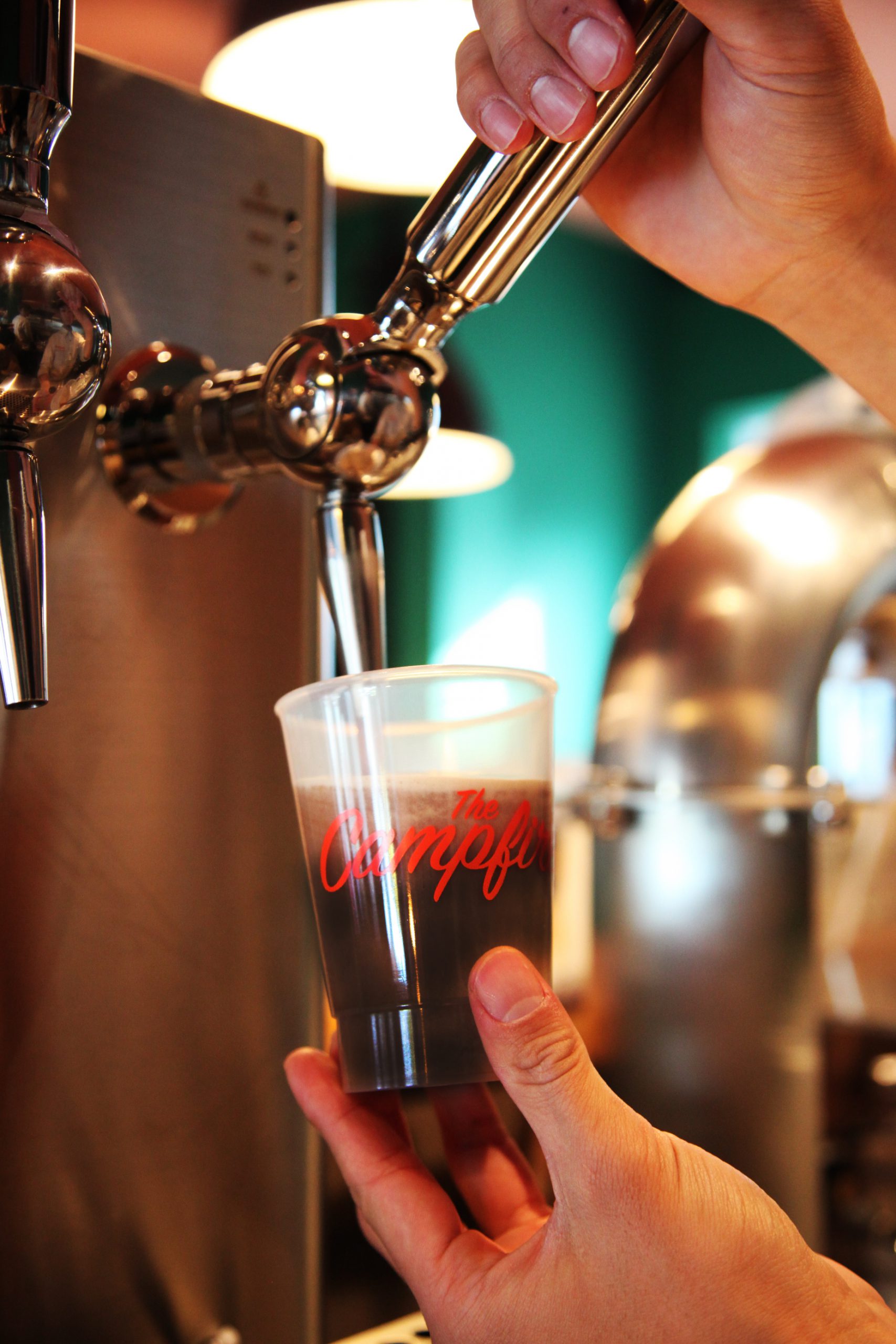 The Campfire Café & Barは、落ち着いた配色の店内で、カフェタイムには自家製水出しコーヒーから作られたナイトロコーヒーの他、こだわりのコーヒー豆を使用したドリップコーヒーとサンド系の食材とスウィーツを楽しめます。バータイムには8種類のクラフトビールの他、ウィスキー、ワインの他カクテルを提供し、キャンプファイヤーの映像を見ながら落ち着いた時間を過ごす事ができます。また、お持ち帰り用の寿司の販売も店内で行っています。
The Campfire Café & Bar is for your relax space with the calm color and atmosphere which is separated with SUSHI restaurants. In café time, you can enjoy Cold Brew Coffee made by us, NITRO Brew Coffee, and Dripped Coffee of our selected coffee beans with Sandwiches and Sweets. In bar time, we serve 8 kinds of craft beer, whiskey & bourbon, wine, and cacktails etc. You can also enjoy light meal with. On the other hand, we sell SUSHI for takeaway in this space.
MENU
Delivery&TakeOut Call
090-9807-3232
下記の通り, 開店時間の変更をお知らせいたします.
焚火 : 11:30 ~ 15:00(14:30LO)ランチタイムのみ
カフェ&バー : 14:00-22:30(22:00 LO)
引き続き, デリバリー&テイクアウトサービスも承ります。 Hakuber eats
Cafe & bar sideでのご注文を受け付けております。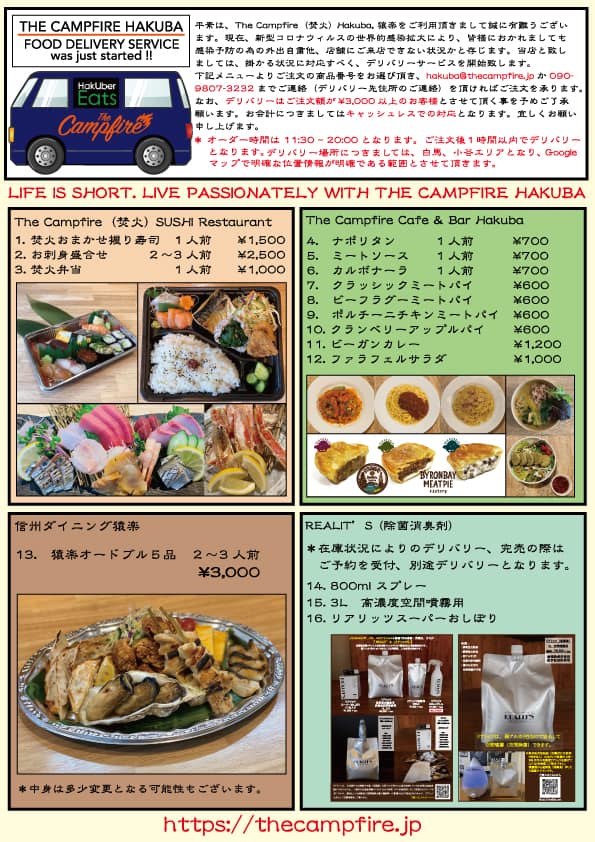 The best way to experience our wide collection is to visit the store. Follow the vibes and choose the most enticing food to satisfy your palate.